3 Popular Modular Designs for Holiday Homes
Oct 16
There's no doubt family holidays and weekend getaways are some of the best times—which is why more and more people are choosing to build their own holiday home in their favourite place on the coast, in the bush or in the countryside.
Modular designs are a great option for holiday homes, and we've built hundreds across Victoria and NSW, for couples, retirees and families, helping them bring their vision and ideas to life.
Whether you plan to use the home exclusively for your own holidays, or rent it out while not in use, there are some key design features to look out for and factors to consider.
So in this article we've narrowed the focus to 3 popular modular designs for holiday homes to provide you with some inspiration.
Anglesea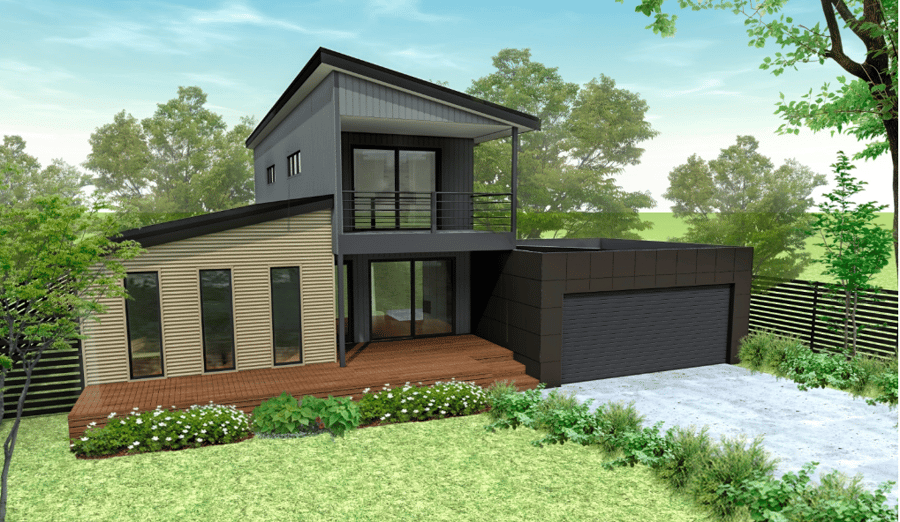 Front view – Anglesea

If you're looking for space, luxury, and privacy, the two-storey Anglesea has it all! Split over two levels you'll find loads of living space, three spacious bedrooms and three bathrooms, making it ideal for up to three couples or two families who are holidaying together.
The ground floor includes a spacious living zone with access to the optional front deck, plus two bedrooms each with their own bathroom. Upstairs, bedroom 3 includes an ensuite and walk-in robe, plus a separate living zone and private balcony.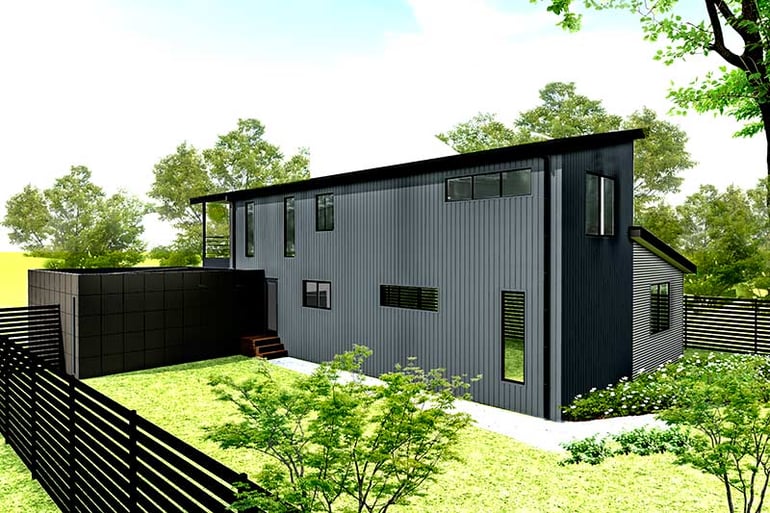 Side view – Anglesea

The split skillion façade gives the home a modern yet timeless appeal that suits any location. Plus, the addition of the optional garage gives you extra room to store all your holiday gear and essentials, like bikes, fishing rods and surfboards.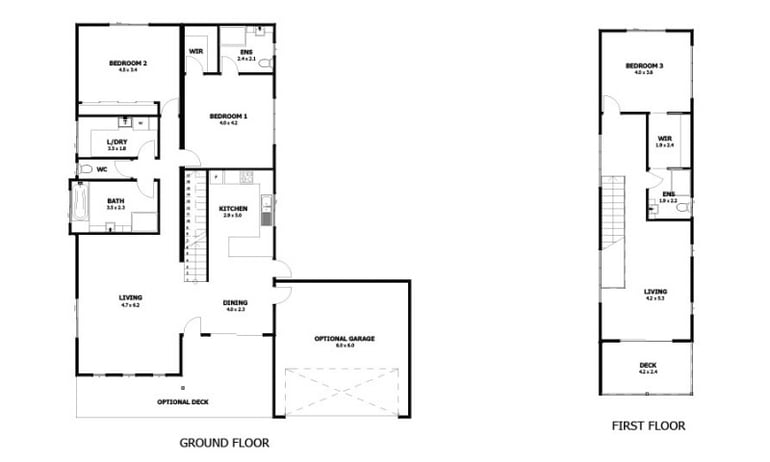 Anglesea floor plan

Dimensions and area: 15.8m x 8.95m/ 194.3m2
Standard facade and ceiling height: Split skillion/ 2400 level
Design highlights: Two-storey for extra floor space, three bathrooms, first floor retreat.
For current pricing and inclusions, download our pricing guide.
Hampton 19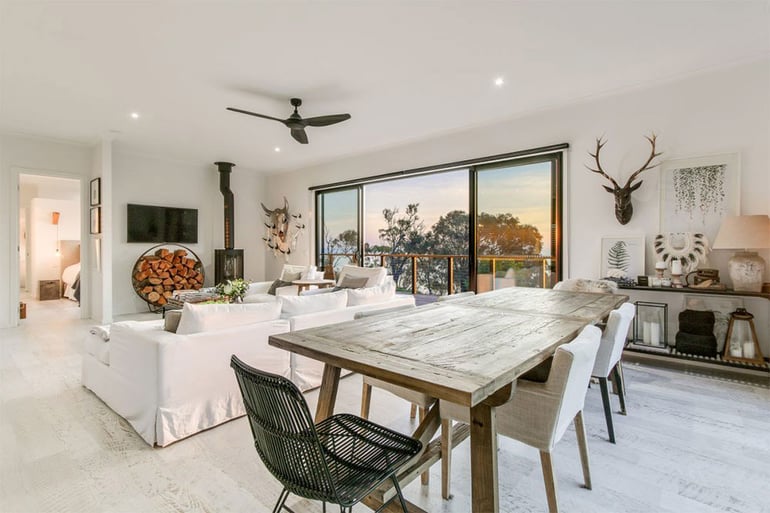 Metung project – Hampton 19 customised

A home that is well-suited to larger rural and coastal blocks, the Hampton 19 is a fantastic option for a holiday house. With four bedrooms and a large, open central living zone, it can easily be adapted to suit your needs and is big enough for the largest of families.
The kitchen is open and ideal for entertaining, and the walk-in pantry is great for keeping all the essentials on hand, while the bedrooms include a walk-in robe or built-in robes so you have plenty of storage there too.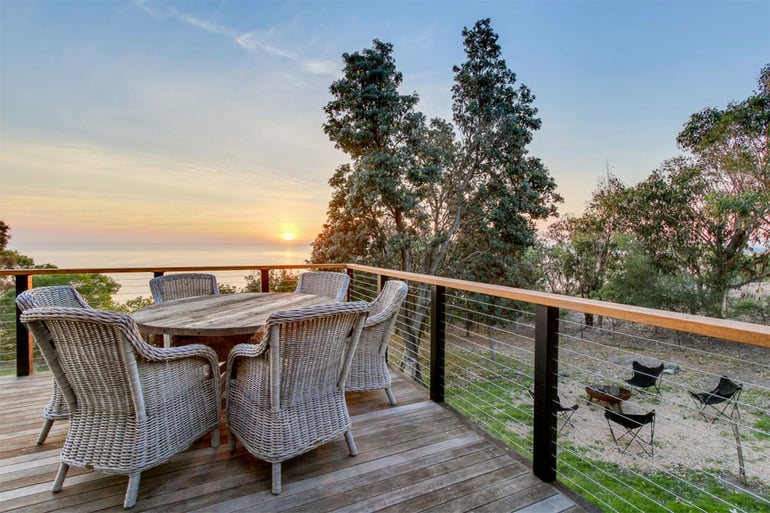 Metung project – Hampton 19 customised

The optional deck is a great place to soak up the views as you enjoy a meal or quiet drink, especially if you're lucky enough to overlook the water and sunset, like our clients in the beautiful Metung project featured above.

Hampton 19 floor plan

Dimensions and area: 30.2m x 9.3m/ 175.7m2
Standard facade and ceiling height: Cubehaus/ 2700 level
Design highlights: Central living space, four bedrooms, easy to customise.
For current pricing and inclusions, download our pricing guide.
Custom design

Patonga Beach project – custom design

If you have a unique vision of how your dream holiday home will look, you may opt to build a custom design. This really gives you complete control over the layout and look of your home. From the façade to the floor plan, to all the finishes and details that make your home yours, the end result can be truly stunning, just like the Patonga Beach custom design featured above.
Escape to your own private retreat
When it comes to building your dream holiday home, the design options above are popular choices—but they are only a small sample of the many great homes available. To find your perfect fit, check out our modular designs range, or view the completed projects for inspiration. 
Have a question or are ready to discuss your ideas? Please contact our team or post a comment below, we're always happy to help!